Swansboro, NC
3/28 Thursday, 1271.5, 70's/40's, sunny, NE15 - Right on time, we slipped Grace's dock lines and motored away from Carolina Beach State Park marina at 6:45 this morning. The wind had backed off to a reasonable level and we had an easy time departing and then transiting Snow's Cut. 400 miles to go…
We're staying at marinas more often - almost every night - going north. Part of this was because we didn't want to take chances with running aground during the week of the full moon. Trying to make distance, we can't afford to lose time carefully poking into creeks over shoals. We also need every minute of daylight to keep moving north, so rowing Murphy to shore twice a day doesn't work well into the equation. We would lose at least two hours daily, which is ten miles. Today was all motoring, interspersed with making three drawbridge openings and crossing several shoaled inlets.
Wrightsville Beach Bridge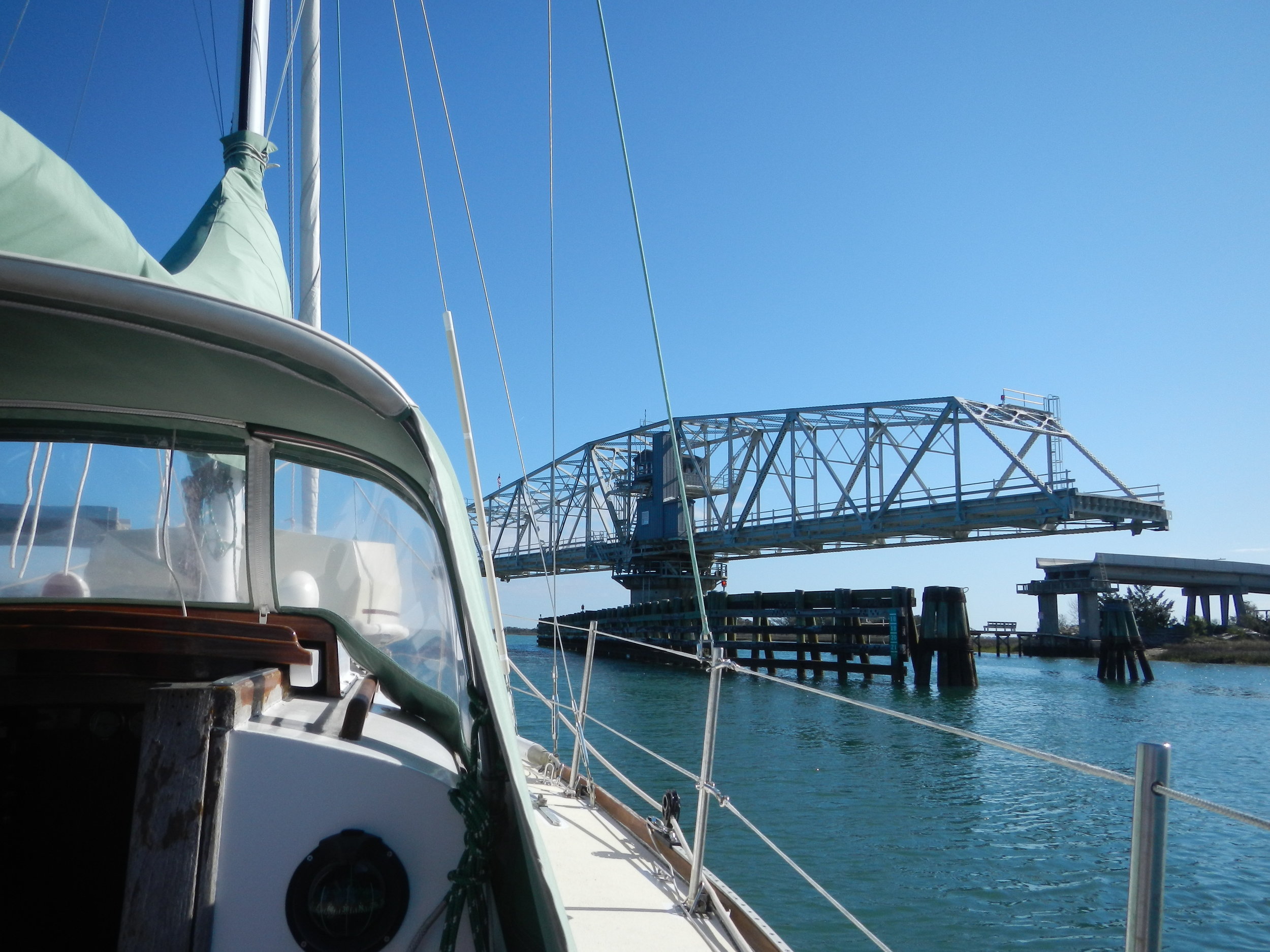 Figure Eight Island Bridge
If one can ignore the retired tanks scattered across the land, Camp LeJeune is actually scenic because the large dunes fronting the ocean are unspoiled by development. The water between Wrightsville Beach and Swansboro is clear topaz blue, probably due to the proximity of the ocean and white sandy bottom.
We arrived in Swansboro at sunset, 7:30pm, and tied up at the town's Church St. dock, exhausted after 68 statute miles of motoring and navigating. I made salmon cakes, mac & cheese, and peas while Dobbs walked Murphy. We ate dinner voraciously and quickly retired to bed.