Rebuilding a Selden In-Mast Furling System on a 2001 Hunter 380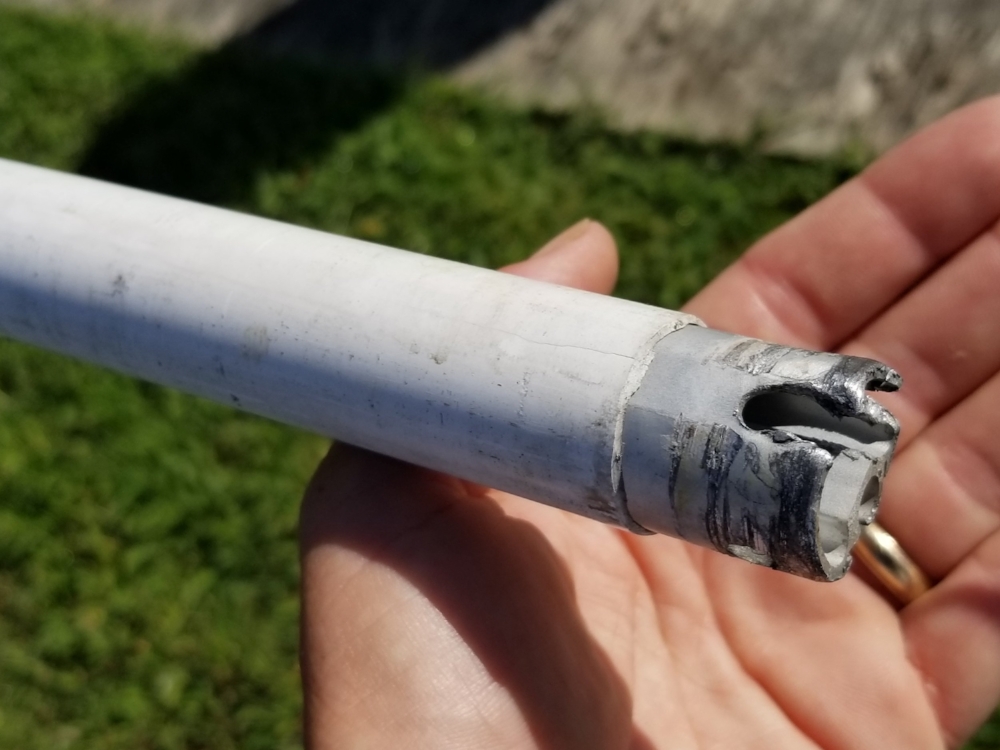 Frustrate your local avian friends and…
Remember to cover the end of the boom!
In-Mast Furling on Beneteau 323
Upper Shroud Chainplates on Columbia 31
Spartite Mast Wedge Replacement System
For sailing yachts with keel-stepped masts, it's essential that the mast be well-supported at the partners, or deck collar. Wedging is inserted between the deck collar and the mast to keep the mast fixed in the collar. Often this wedging is made of wood or rubber and deteriorates over time. If the wedging is comprised of multiple pieces, in a dynamic sailing environment, individual wedges can work their way out of the collar. Spartite is an excellent solution for creating a custom mast chock that stays put and supports the mast evenly at the partners. If your yacht has a keel-stepped mast with multiple wood or rubber wedges at the collar, we recommend installing Spartite at your next rig tune.
Masthead Light Fixtures and VHF Antennas
This picture shows some of Dobbs' handiwork from 2017, on the masthead of a 1983 Hunter 27. When replacing or installing new fixtures at the masthead, it's important to ensure that each can do its job properly, without conflicting with the others. Note the subtle "Z" bend Dobbs puts in the stalk of the Windex so that the pointer will clear with whip of the VHF antenna. While it's possible to install a mounting arm which extends beyond the masthead, we've observed that this long horizontal bar quickly becomes a popular perch for the local avian community.
Note, too, the sealed LED anchor light fixture - this one from Signal Mate. LED light fixtures and replacement bulbs have seen huge improvements in the last 10 years, making them just as reliable, if not more so, than incandescent fixtures. For low-priced, highly functional LED fixtures and replacement bulbs, we recommend Marinebeam.
Lastly, a "shout-out" to the low-profile VHF antennas made by Shakespeare and Metz (pictured here), our two favorite masthead VHF antennas.